Our lakes are situated a few kilometres from the village of Chateauponsac, a short distance North of the historic city of Limoges in the Haute Vienne region of France.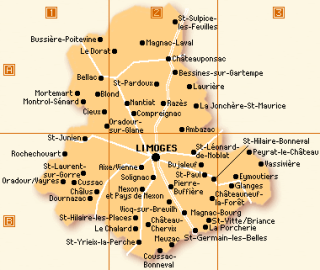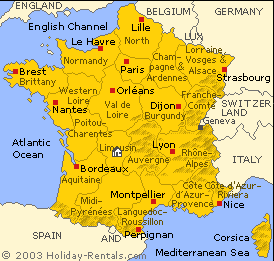 It is possible to fly with either Ryanair or Flybe from a number of UK Airports including Liverpool, London Airports and East Midlands airports directly to the city of Limoges. Pick up from the airport is included in the all-inclusive price. We will of course drop you back to the airport after your break with us. Please see our pricing page for full details.
Both Ryanair and Flybe have some great cheap deals from various UK airports to Limoges - depending on when you book, check out: http://www.ryanair.com/site/EN/
or http://www.flybe.com/destinations/default.htm for more details on the availability of flights.
Alternatively you could drive to us from the port of Le Havre - a distance of some 334 miles. The distance from Calais is approximately 400 miles.
The roads from Le Havre are nearly all French motorways (Autoroutes), some parts of which incur toll charges - A20 from Versailles to Limoges (about £35.00 in all). This route is a good six hours drive but is well worth it.
Arrival times at the lakes are 12.00 noon on the first day and depature time is by 10.00am on your last day please. This is because we need to prepare the site and facilities in the two hours between parties leaving and the next arrivals.
If you hadn't considered it before then a look at the hi- speed train from London to Limoges might be worth a look. Click here to find out more.
If you don't fancy staying in a bivvy, please check out our links page for ideas of local places to stay and also things to do in the local area.