Here it is, the best all-inclusive deal in France in 2015/16.
£290 per angler

gets you airport pickup from Limoges airport, gear hire and all your fishing for 7 days - excellent menu too!
If you would like to fish at the lakes and don't have a party of anglers to fish with, we have a spare place on Saturday 5th September 2015.
Please contact me for more details: Chris on 07980 870 671
If you are planning to fly out to France to fish for Big Carp, we are offering Airport Pickup, Gear Hire and 24/7 fishing -
£200.00 each for 7 days at Lake 3
(based on 4 anglers or more)
ONE WEEK'S BEST CATCH - 56.8lbs for Mr Lucky!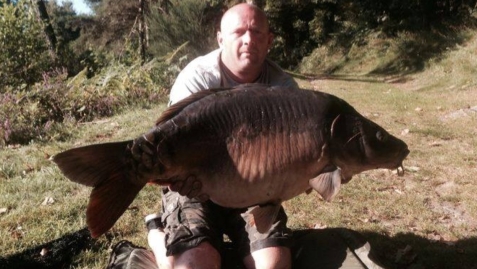 A
WEEK'S BEST CATCH FROM
SHAUN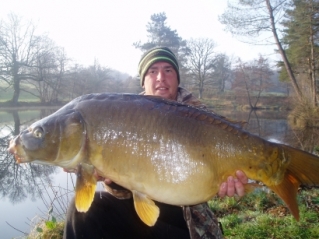 NICE FISH MATE!
And if you've never caught a sturgeon before... check this out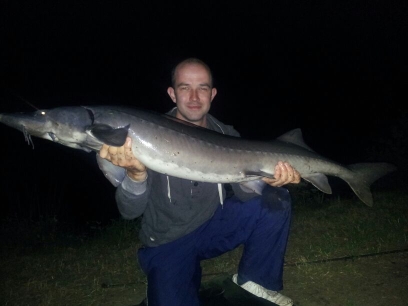 We have lots of Sturgeon and Big Catfish too
Fish in France.net invites you to come and fish for
Big Carp
at our 3 fantastic lakes in the beautiful French Lake District. You are especially welcome if it's your first time in France - this is a chance not to be missed. 'Driver Survivors' welcomed!
Lakes 1 & 2 = Top Lake and Bottom Lake at Winsome Waters. 2 small lakes in 4 hectares of land with Carp to 60lbs - an awesome place to fish!
Drive and Survive £145.00 each for 7 days.
Drive and Survive £165.00 each for 7 days.
Don't forget we are open for carp fishing holidays all year round at all three lakes-

24/7 day and night
and you don't need a permit to fish with us... Bivvy Heaven!